PERFECT
ACCOMMODATION
IN SAALBACH
FOR GROUPS
Spend your holidays together
You love cooking with friends? You are looking forward to having more time for the family when away? You are planning a holiday in a larger group? Then HolidayFlats24 is the place for you! We offer a large selection of accommodation in Saalbach for groups with plenty of space for families and friends.
A holiday with all the family
An annual trip with all the family is a beloved tradition in many households. Whether you are travelling with four children, grandparents or aunts and uncles, we have the right accommodation for you and your loved ones. Book generously dimensioned holiday cottages with several bedrooms and bathrooms with HolidayFlats24 and avoid traffic jams at the bathroom door in the mornings!
Large common areas such as a spacious lounge room are ideal for playing and roughhousing together, an open-plan kitchen makes cooking together fun, without having to jostle for space, and a large dining room table is perfect for family meals. Additional features such as a pool or a garden with playground equipment will keep everyone happy.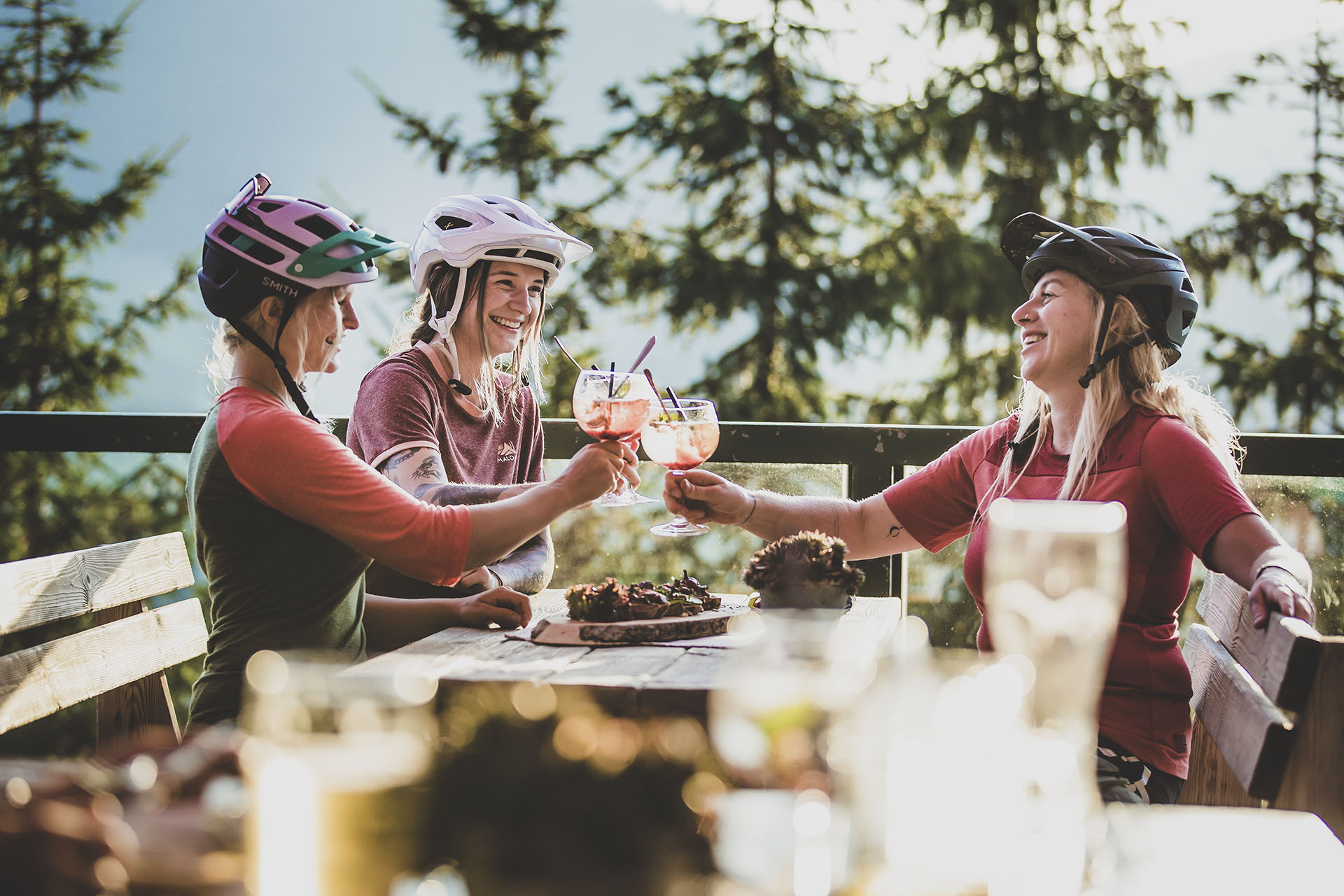 Holidays with friends
Rule number one for travelling with friends: you need space! Nothing is more important for a good atmosphere than having the option of spending some time alone when needed. In fact, this is vital for making sure that everyone appreciates the time that is spent together.
For this reason, a sufficient number of bedrooms are the backbone of a successful holiday with friends. A good balance between private and common areas is important to keep everyone in a good mood. Room for relaxed evenings playing games, a terrace for BBQs, plenty of seating, a large kitchen and several bathrooms all make for an enjoyable stay.
Group tours to Saalbach
Travelling in a group poses its own challenges, and selecting the right accommodation is key for making everyone happy. At HolidayFlats24, you will find spacious accommodation options, with room for many guests. A sufficient number of beds, room for joint mealtimes and several bathrooms are the most important criteria for group travel. Browse our offer and find the accommodation that is right for providing a complication-free, comfortable temporary home for your group.
At HolidayFlats24, we are ideally equipped for trips with family, friends and as part of a group. Give us a try and book your holiday rental in Saalbach, Maishofen or Viehhofen, fuss-free and at unbeatable prices!