HolidayFlats24
holiday rental in Salzburger Land
About HolidayFlats24
To find the perfect accommodation that will ensure an unforgettable holiday in the Salzburger Land for our customers – that is the goal that HolidayFlats24 is committed to. We help visitors to find the rental that is right for them, making their holiday planning straightforward and risk-free, from the initial search all the way to their actual stay in a holiday rental in Salzburger Land.
Our philosophy
HolidayFlats24 was founded in 2012. As a young, dynamic business, our primary goal is the following: to feel you at home during your holiday. We know that imaginations of what constitutes a perfect holiday rental differ widely. Our task is to assist you in your search for the accommodation that is right for you. We have a wide range of holiday rentals in Salzburger Land on offer, which will help you to find your perfect home from home for your holiday.
Choose your preferred location in the regions of Salzburg and Pinzgau. Saalbach Hinterglemm, Viehhofen or Maishofen – you decide where your home from home should be. Next, it is time to decide whether you would like a holiday apartment, cottage or family home. Are you dreaming of a luxurious chalet, a proper mountain hut, a modern lodge or a cosy cottage? Whatever your choice is, we have the right rental for you in Salzburger Land.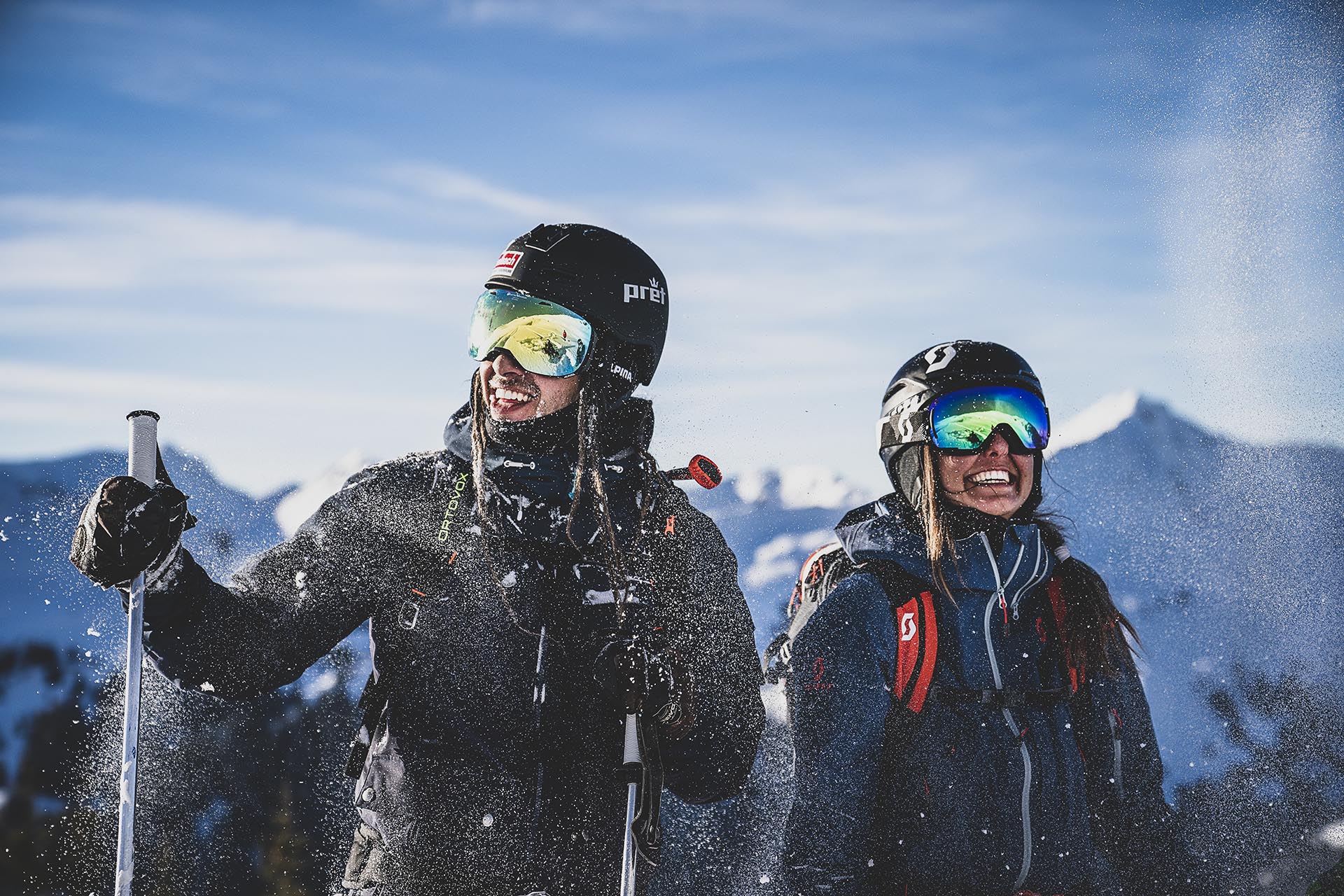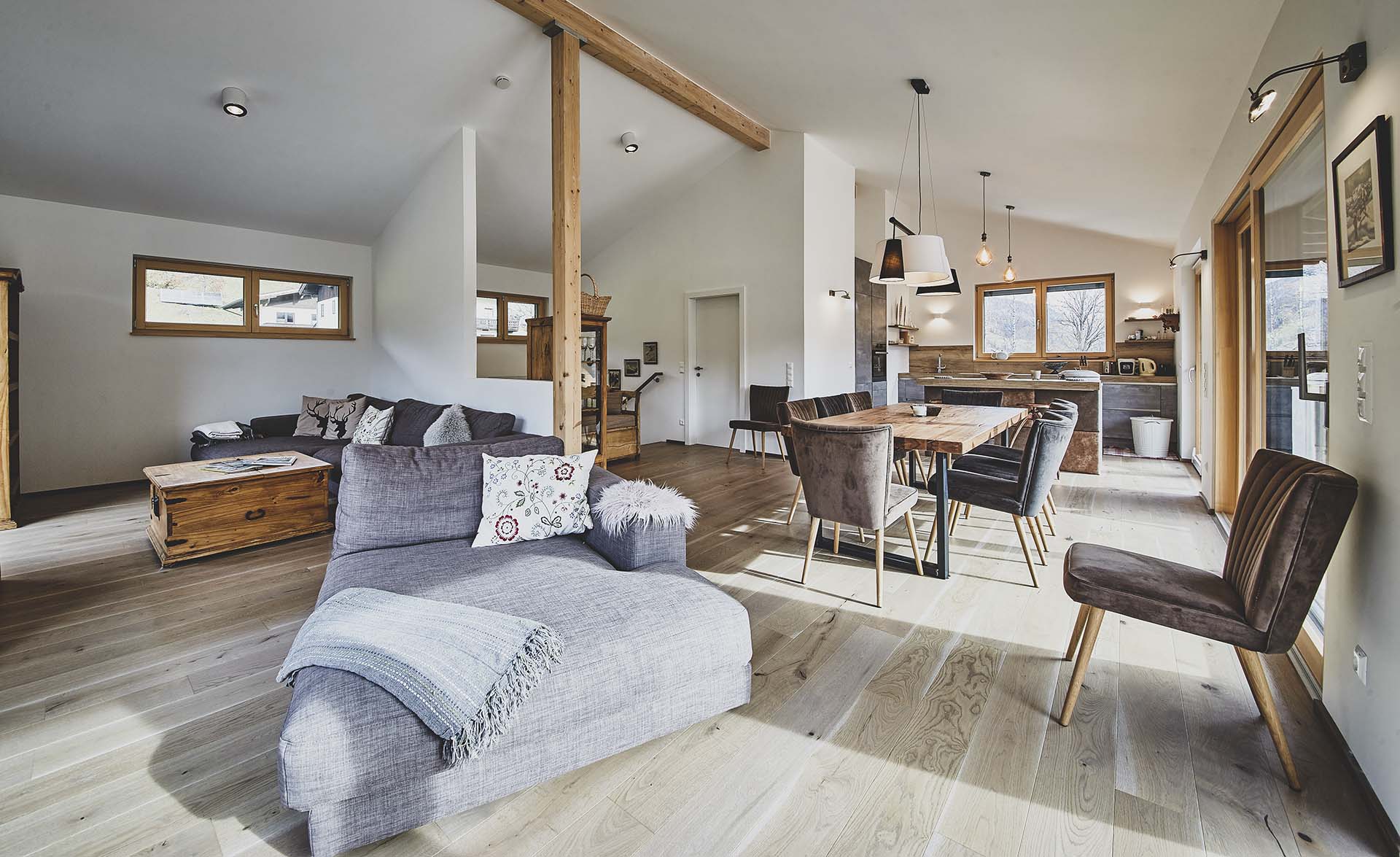 Choice of your accommodation
Satisfied customers are what we are all about, and service is a key concept in our business strategy. We aim at assisting you during your search, during the booking process and also after your arrival. Feel free to call us during every stage of your holiday and with any questions that arise.
Online Shop
The HolidayFlats24 online booking portal has been awarded the "Online Shops" seal of quality, which is well known throughout Europe. After a comprehensive examination of the Online Shops quality criteria and strict requirements, we were awarded the certificate.
With us you book safely.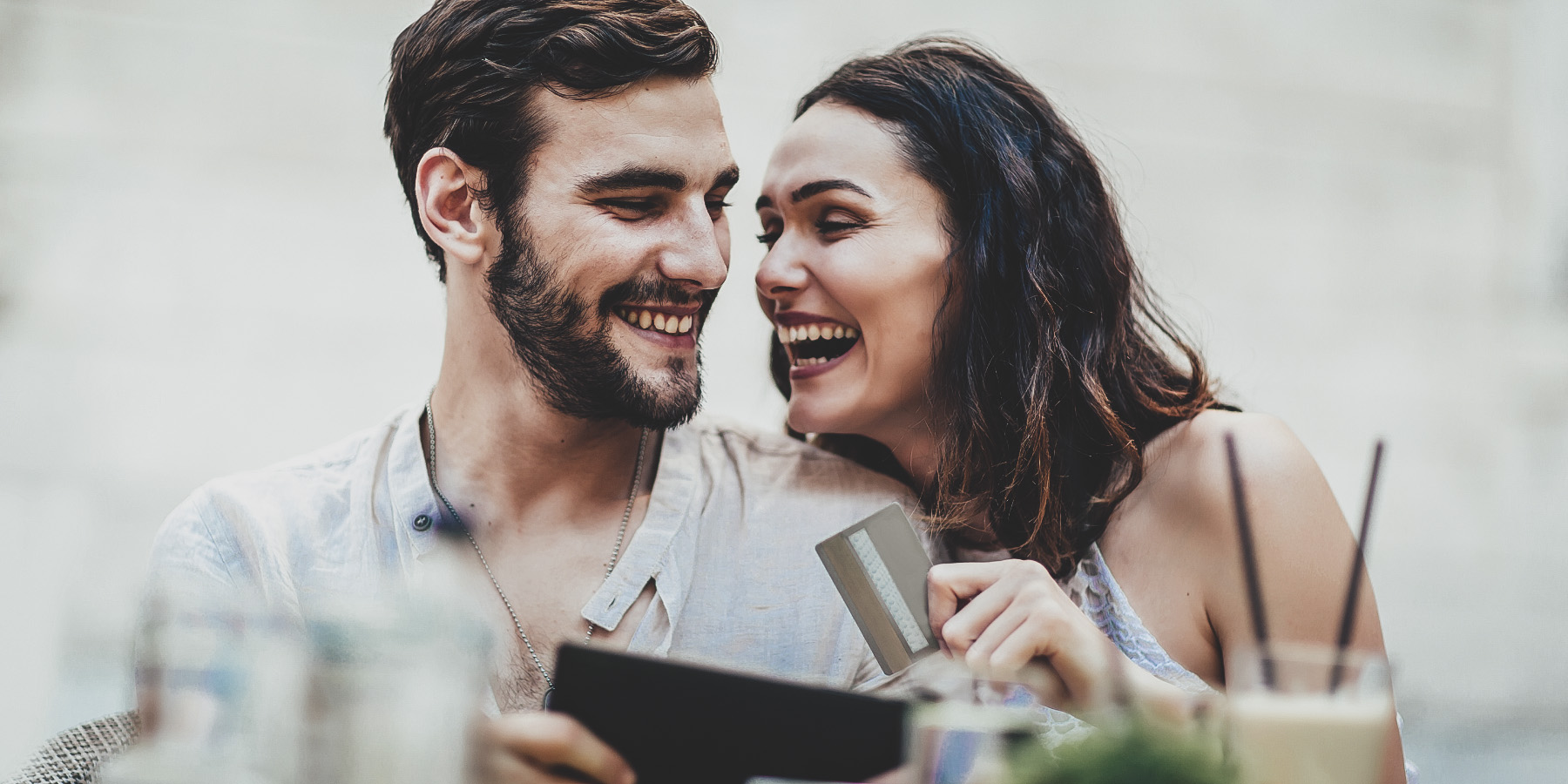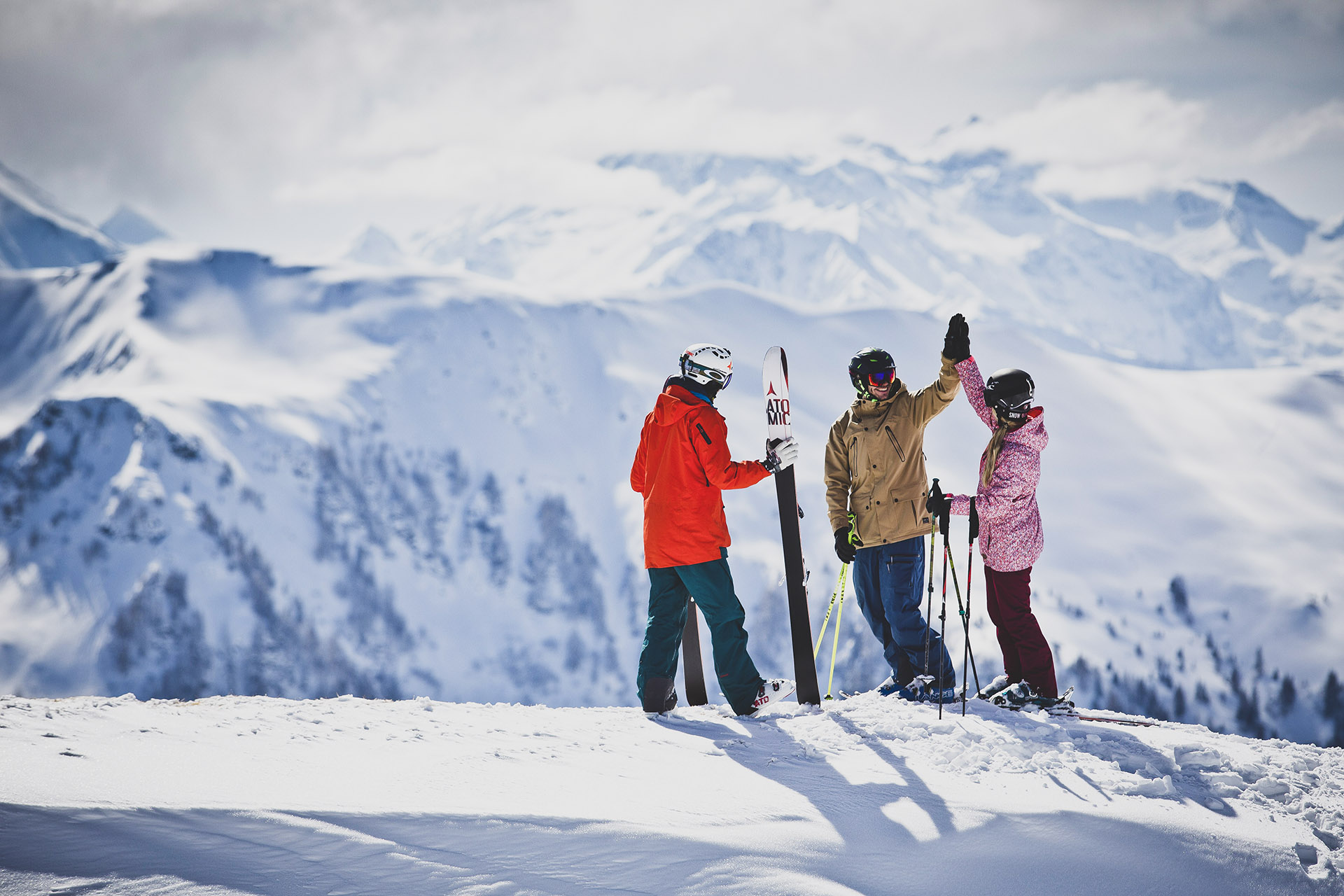 Best price guarantee
On the HolidayFlats24 page you can book your holiday at the best price – we guarantee you that. We guarantee that you will not find apartments, chalets or holiday homes cheaper on any other booking portal during your chosen booking period.
Benefit cards as a trump
With the JOKER CARD in Saalbach, the guest card in Fieberbrunn or the Saalfelden Leogang Card, you can enjoy many discounts as well as a lot of free services. You will receive your benefit card directly upon arrival and it is valid for the duration of your stay.
In summer, the JOKER CARD period runs from 21st of May until 17th of October 2021. Many attractions in Saalbach Hinterglemm are free or discounted with the card. Among other things, JOKER CARD holders enjoy a 30% discount on all bike tickets in Austria's largest bike region with up to eight gondola lifts in Saalbach Hinterglemm and in the Epic Bikepark Leogang. With the Saalfelden Leogang Card, you can take advantage of ten free offers 365 days a year and many other activities are discounted. As a holidaymaker in Fieberbrunn, you will receive the guest card upon arrival, with which you can enjoy countless discounts in the Kitzbüheler Alpen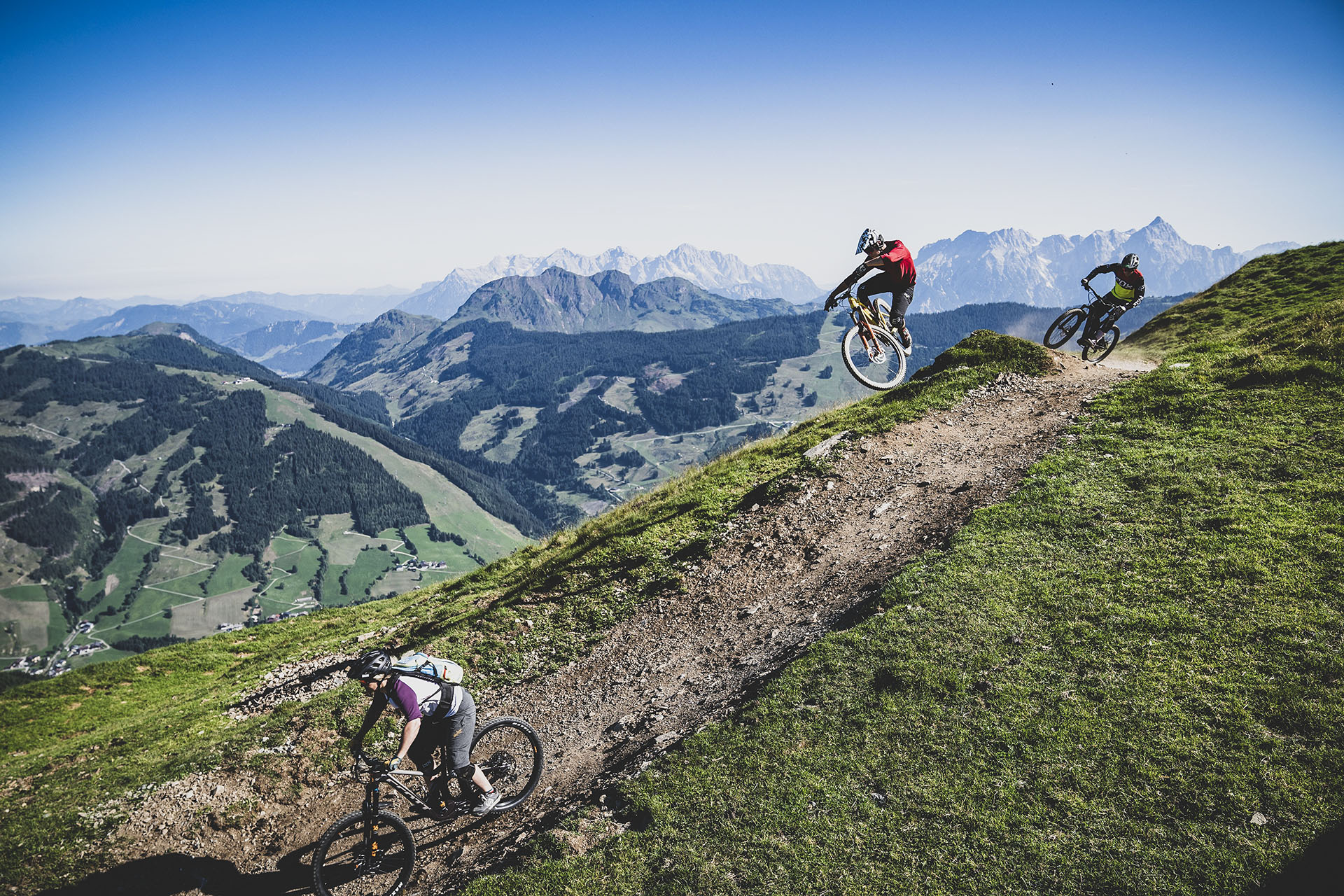 Do you have an accommodation which you want to rent out to tourists?
You own a property that you would like to rent out to visitors? HolidayFlats24 specialises in letting and marketing holiday rentals. Our competent team, state-of-the-art software and extensive experience make sure that your object is ideally positioned. We are your partners in marketing your property in the way that suits it best.