Reasons for an apartment in Saalbach Hinterglemm
Advantages of holiday rentals
Opt for a holiday rental instead of a hotel room! Once you have swapped your hotel room for a holiday rental, you'll see the difference. The advantages of holiday rentals compared to hotel rooms are obvious: you gain flexibility and privacy and have more room for friends and family, while also saving money and feeling properly "at home" in your apartment in Saalbach Hinterglemm!  
Unbeatable flexibility
You're on holiday and spent all of yesterday skiing – now you're looking forward to a lie-in and to spending a lazy morning in bed. In a hotel, you have to keep track of the time; after all, you don't want to miss that breakfast buffet! In a holiday rental, on the other hand, you are completely flexible: sleep as long as you like, have breakfast in bed or linger over brunch with friends – the choice is yours! In a hotel, you are bound by the opening hours of restaurants, bars or wellness areas. In a holiday rental, you are in charge of your own schedule and free to decide when to do what. Unbeatable flexibility for a relaxed holiday – only with an apartment in Salzburger Land!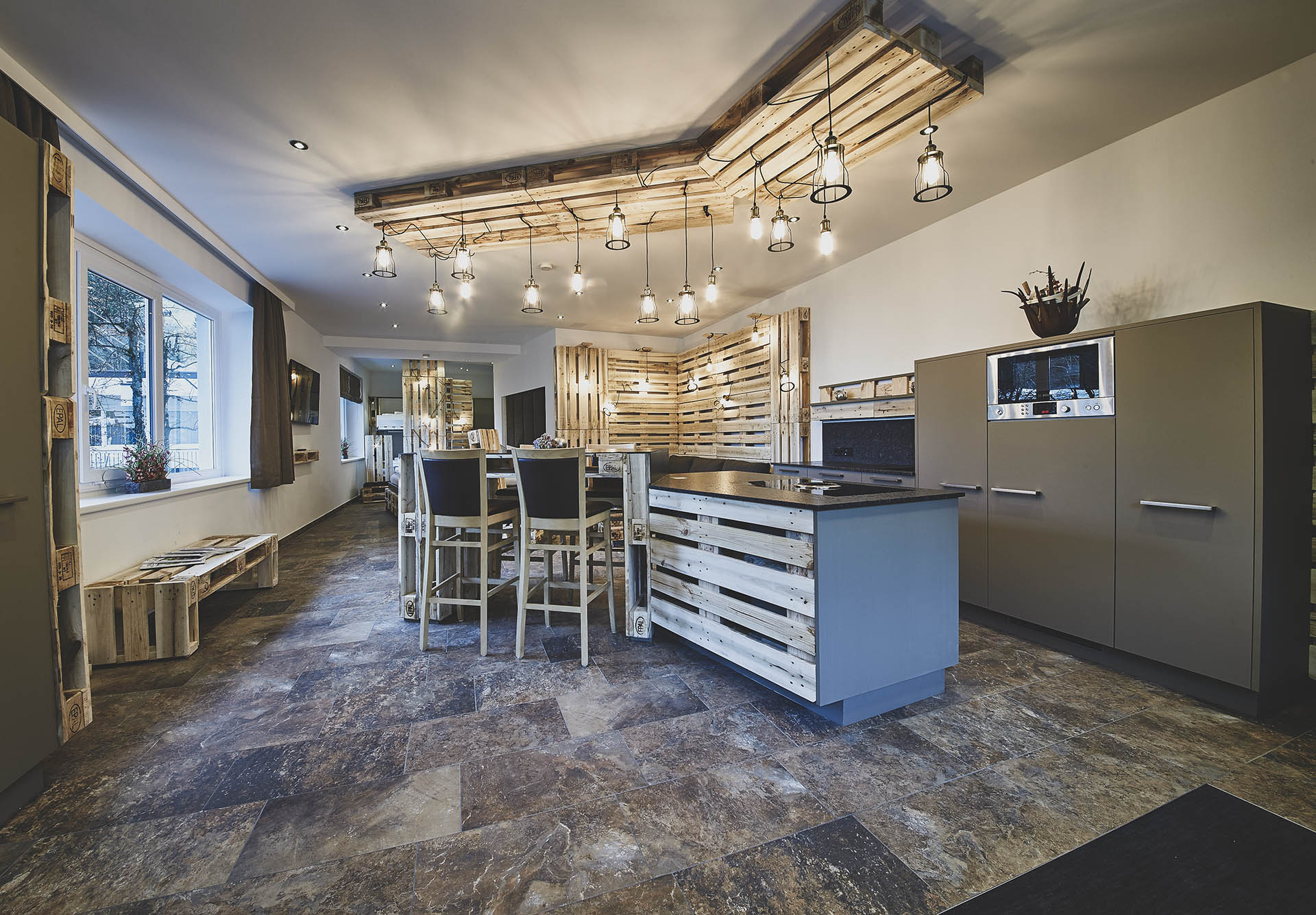 A time for privacy, a time for company
You are holidaying with your kids or friends and like to sit up together in the evening, bringing the day to a relaxed close? In your holiday rental, you can get cosy in the lounge room or enjoy a beer on the terrace without disturbing other guests. You are looking forward to a quiet day, without any appointments or obligations? In your holiday rental, you won't be disturbed by anyone. Neither other guests nor housekeeping staff will interrupt your privacy.  In a holiday rental, you have plenty of room for family, friends or pets, while enjoying a level of privacy that a hotel simple doesn't afford, with the option of company whenever it suits you.  
Unbeatable on price
Especially when travelling in a group or planning a longer stay, holiday rentals are much better value than hotels. Not only are they cheaper per night, you also have the option of self-catering, which brings down costs even further. The bottom line? More holiday spending money for you! A holiday rental is a temporary home: a large kitchen for preparing meals together, separate children's rooms, your own sauna, and all the daytrip destinations in the regions at your doorstep! By selecting the facilities, fixtures and location that are right for you, you are putting yourself in charge of your holiday, paving the way for a successful, restorative trip! Find your perfect accommodation in the Salzburger Land – book a comfortable cottage in Dienten or an apartment in Saalbach Hinterglemm, all in line with your personal preferences.